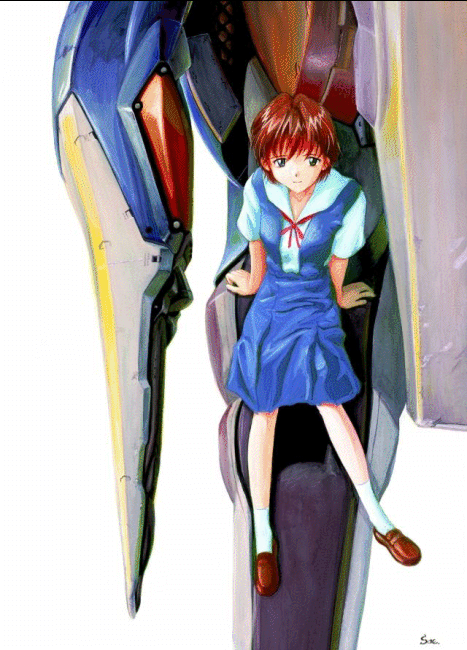 The Gallery
I like to draw, so much that most of my friends immediately equate me with my hobby. I'm really not skilled, but I try my best, and everything seems to turn out okay. I draw inspiration from a lot of sources, but since this is a site dedicated to Evangelion, most of what is seen here is going to be EVA-related fanart.

I also do some fantasy character designs on the side--most of which come from actual player characters I played or interacted with during the various Dungeons & Dragons campaigns I participated in (guess which from which)--as well as some original works of my own.

Enough with the introductions. Enjoy!
Evangelion-Related Pieces
For Lord Deathscythe's A Debt Repaid:
For Lord Deathscythe's A New Life:
Echoes
An Evangelion Valentine
An Evangelion Christmas
(1st Prize Winner, Visual Arts Competition, Ryoma's Christmas Contest 2002)
For Dante Abbey's BLASPHEMY:
For Cafe Yume:
For Axel Terizaki's Kodomo no Ai/The Child of Love:
For Alain Gravel's CHOSEN
Coffee, Tea, and Me
For Toh Ee Loong's HERZ:
High Noon Rhapsody
Non-Canon
Pairings
For The Birthday
For Douglass Weeks' Gospel of the Malachiel:
For Ender's Mark of Cain
NERV 2: Hope and Renewal
Possibilities
The Kiss